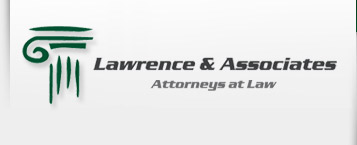 PRACTICE AREAS
At Lawrence & Associates we strive to provide excellent legal results at a reasonable price. At the left hand side you will see a list of the various practice areas that the firm actively engages in. If you click on these links you will see a more detailed description of the work that is performed in these areas.
In addition, we aren't able to list everything that we do on a daily basis. If you have a legal need and don't see it listed, don't think that it isn't something that we have plenty of experience in handling. Please give us a call or send us an email and inquire about your personal issue and we will be the first to let you know whether it is something we can take care of for you or not.

Also remember, that many issues that we handle overlap others that are listed. Rest assured that the Firm has handled numerous clients in many different matters from the drafting of simple wills to the defense of complicated multi-district litigation. We have attorneys that are licensed in three states and routinely handle matters in Texas and Louisiana. We would be honored to be able to represent you for whatever your legal needs may require.