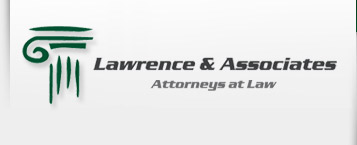 NATURAL DISASTERS
If you have a claim due to damage suffered in Hurricane Isaac for which you need professional legal assistance, please call Lawrence & Associates at 985-674-4446.
Contact Us for More Information >
OUR FIRM
Lawrence & Associates has more than 20 years of experience handling all manner of hurricane claims, including property damage disputes, bad faith insurance lawsuits and business interruption claims for insurance carriers as well as residential and commercial property owners.
Lawrence & Associates is a full-service, fully staffed, progressive law firm dedicated to providing unparalleled legal services to corporate, insurance and individual clients in a wide array of practice areas.
Licensed to practice in Louisiana and Texas, Lawrence & Associates is well-positioned in the Gulf South region to serve its local, regional and national clients in state or federal court litigation of any size or complexity.
We are strategically located within the Interstate 12 corridor, and are short drive away from major metropolitan areas of Louisiana such as New Orleans, Baton Rouge, Lafayette and Gulfport-Biloxi.
The attorneys of Lawrence & Associates are experienced, litigation-savvy advocates who offer aggressive and efficient legal services in a cost effective manner.
Claims and Litigation Management Alliance (CLM)
PRESS RELEASE
September 13, 2013
Lawrence & Associates is pleased to announce that John S. Lawrence, Jr. has been invited to join the prestigious Claims and Litigation Management Alliance. The CLM is a nonpartisan alliance comprised of thousands of insurance companies, corporations, Corporate Counsel, Litigation and Risk Managers, claims professionals and attorneys. Through education and collaboration the organization,s goals are to create a common interest in the representation by firms of companies, and to promote and further the highest standards of litigation management in pursuit of client defense. Selected attorneys and law firms are extended membership by invitation only based on nominations from CLM Fellows.
John S. Lawrence, Jr., is the Managing Partner of Lawrence & Associates. He was admitted to bar in 1989 and since then to the Louisiana, U.S. Court of Appeals, Fifth Circuit and U.S. District Court, Eastern, Western, and Middle Districts in Louisiana; 1996, Texas, U.S. District Court, Northern and Southern Districts of Texas; 1997, U.S. Supreme Court.
Lawrence & Associates specializes in Insurance Defense, Construction Litigation, Preparation of Construction Contracts and lien documents, Worker's Compensation Defense, Business Litigation, Business Organization, Personal Injury Defense, Real Estate, and Property Law.
The Claims and Litigation Management Alliance (CLM) promotes and furthers the highest standards of claims and litigation management and brings together the thought leaders in both industries. CLM's Members and Fellows include risk and litigation managers, insurance and claims professionals, corporate counsel, outside counsel and third party vendors. The CLM sponsors educational programs, provides resources and fosters communication among all in the industry. To learn more about the CLM, please visit www.theclm.org.
Contact: Susan Wisbey-Smith, Communications Manager Claims and Litigation Management Alliance 847-317-9103 susan.wisbey-smith@theclm.org